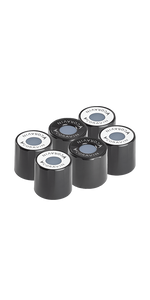 Coravin™ Variety Screw Cap, 6 pieces/pack
The Coravin Screw Cap accessory provides wine lovers with the ability to pour and enjoy their favorite screw cap wines, expanding the possibilities of the Coravin Wine Preservation Opener by allowing people to pour and protect wines closed under screw cap for up to three months. Make sure to store your accessed bottles horizontally for optimal results.
The Coravin Screw Cap comes in two configurations: The Variety Pack or the Standard Pack, both including 6 screw caps in each. The standard cap size is compatible with over 95% of screw cap bottles.
---
We Also Recommend