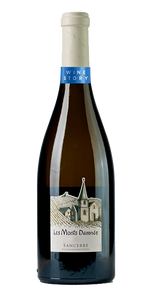 2016 Les Monts Damnes, Comte Jean Marechal 75CL
TASTING NOTES:

 
Wine Rating: N/A
Drink by: N/A

This is a quintessential expression of Sauvignon Blanc from Sancerre. The nose is highly perfumed and intense, with classic notes of cut grass, limes and the tell-tell hint of flint.
The palate is more restrained than the nose would initially indicate - and all the better for that - with a lovely fresh, balanced and clean character. The flavors are citrus fruits wrapped around a very precise and elegant structure. A long finish completes this very good wine.

Sancerre is a famous white Sauvignon Blanc appellation located on the left bank of the Loire. Its 14 communes are widely dispersed, covering nearly 3,000 hectares over vertiginous valleys at up to 350 metres above sea level, and three distinct soil types. As with nearby Pouilly-Fumé, an increasing number of single-vineyard wines are being raised in French oak, mostly 500-litre and demi-muids.

In the vineyards of Les Monts Damnés, such is the steepness of the slopes that cultivation is arduous and must be done entirely by hand. The grapes are late-picked for maximum flavour and in the winery, the estate adopts a very traditional, non-interventionist approach, barrel-fermenting the juice in old demi-muids using natural yeasts.