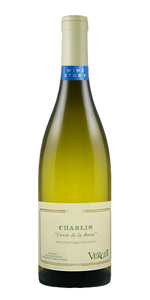 2015 Chablis Cuvee De La Butte, Verget 75CL
TASTING NOTES:


Wine Rating: RP 88 points
Drink by: 2017 - 2024

The 2015 Chablis Cuvee de la Butte appears to have improved significantly in recent months. Here, it has a crisp granite and smoke-scented bouquet that gradually unfurls in the glass.
The palate is well balanced with a fine thread of acidity. It conveys satisfying salinity in the mouth, commendably tensile and, thankfully, since I last tasted this wine, it has developed more substance and personality toward the finish. Therefore it warrants a higher score than 12 months ago.
The brilliant wine-maker Jean-Marie Guffens is hidden behind the Maison Verget. His wines prevail as the best of the Mâconnais. This brand created in 1990 in Sologny brings together all the wines of its trading business, with a superb range of appellations, from Chablis to Mâconnais, to highlight the specificities and nuances of each terroir.

A safe bet in Burgundy, Jean-Marie Guffens-Heynen is a Master in the art of Chardonnay. His wines from the Mâconnais and those from the Luberon have acquired a solid reputation; with diamond-polished Cuvées which are always very pure, both rich and tense.

Chablis Cuvée de la Butte from Maison Verget is a plot near the village of Chablis on a steep slope, which touches the premier cru 'Les Butteaux', ideally located on the southeast and very calcareous soil. The harvest here is always small, but of high quality. 80% of the wine stays on stainless steel tank, 20% on oak. The nose smells of green apple, citrus fruits and grapefruit. The taste is beautifully concentrated, mineral and beautifully pure.