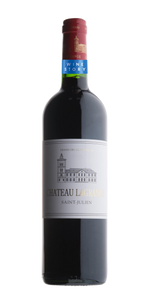 2014 Lagrange 75CL
TASTING NOTES:
 
Wine Rating: RP 92 points
Drink by: 2020 - 2045
The 2014 Lagrange has indeed pulled its socks up, as I opined when I tasted the wine from the barrel. Now in bottle, it has a conservative, tertiary nose with introverted black fruit mixed with cedar and sandalwood aromas. It feels tight at the moment but there is a satisfying focus here.
The palate is medium-bodied with grainy tannin on the entry, though the Merlot component becomes more prominent towards the finish and offers a lovely fleshy, poised finish with a dab of black pepper on the aftertaste. Modest but stylish Lagrange, which is exactly what you expect.
"A place of great agricultural activity even back in Gallo-Roman times: from the Gallo-Roman Villa Rustica to the Grangia in the Middle Ages which was to give the estate its name. Lagrange discovers an early winegrowing vocation thanks to the Templars who join together two domains: the Maison noble de Lagrange de Monteil to the West joins the Tenure of Pellecalhus (meaning peeled stone) to the East. 

In the present-day vineyard, the names of two vine plots bear witness to this era, l'Hôpital and La Chapelle; Lagrange becomes the largest wine-producing estate in the Medoc."

---
We Also Recommend